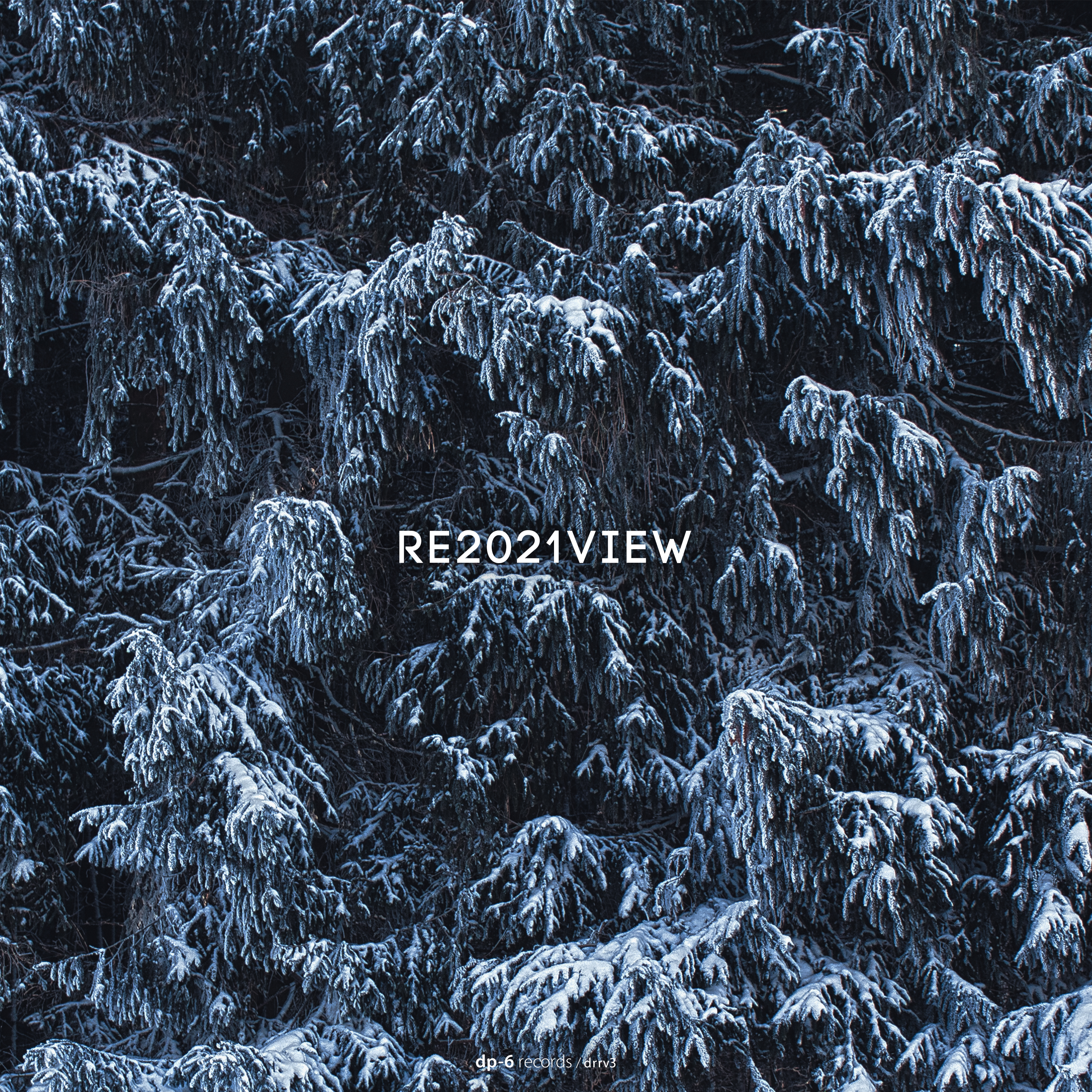 RE2021VIEW
( DP-6 Records, DRRV3 )

01. DP-6 - Spectrum (Original mix)
02. Vadim Basov - Spring Story (DP-6 remix)
03. DP-6 - Illusion (DP-6 aliens dub)
04. DP-6 - Clouds
05. DP-6 - Odyssey
06. Deepofomin - Morning LFO (DP-6 remix)
07. DP-6 - Helios
08. DP-6 - Lotus (DP-6 Blooming Dub)
09. DP-6 - Oceanica
10. Eddi Shkiper - Message from the past (DP-6 remix)
11. DP-6 - Spectrum (Oreason remix)
12. James Reid - Day Twelve (DP-6 remix)
13. DP-6 - Stranger
14. DP-6 - Lone Moon (James Reid Official remix)
15. DP-6 - Indian Summer
16. DP-6 - Impact
17. Nicolas Barnes - Focus (DP-6 remix)
18. DP-6 - Impulse (Indigo dub)
19. DP-6 - Lone Moon (Breaks mix)
20. DP-6 - Omega


As a tradition at the end of the year we sum up the music together with the Christmas compilation RE2021VIEW.
In it we have chosen 20 tracks, which at the moment reflect the sound and mood of the DP-6 records label.
Together with this accumulated musical baggage we are ready to go further into the New Year of 2022, in which new releases and discoveries await us.

We are also happy to make a Christmas and New Year present from DP-6 records: 60% off the entire compilation on our Bandcamp and a free compilation as a mix.
To get the discount, use promo code "RE2021VIEW" (till January 1). www.dp-6.bandcamp.com

Thank you for your support of our music and work.
We wish you a Merry Christmas and a Happy New Year!

Music Unites!
DP-6 with love!