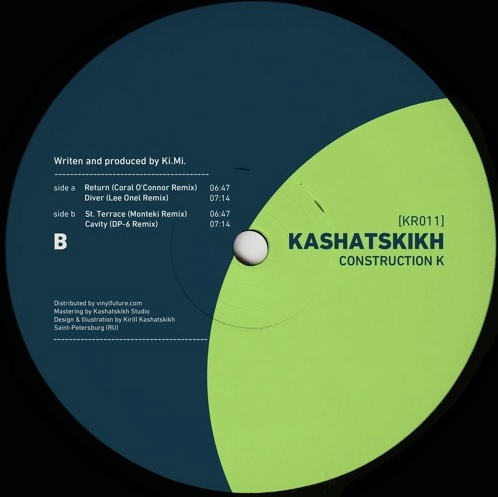 Ki.Mi. - Construction K, Vinyl
( Kashatskikh, KR011 )

A1: Return (Coral O'connor Remix)
A2: Diver (Lee Onel Remix)
B1: St. Terrace (Monteki Remix)
B2: Cavity (DP-6 remix)


The label's first record consisting of four different views of the original Ki.Mi. tracks. Six musicians from different parts of the world were able to convey an atmosphere different from each other, thus ensuring that the record can be in your set at different times. Meet the new members of the Kashatskikh family: Coral O'Connor, Lee Onel, Monteki and DP-6.